Aunty Skates photo via Instagram
This is Oorbee Roy, a Toronto-based mother of two and former Wall Street employee who started skateboarding during the pandemic. Aged 43. Largely because she wanted to share some joy, have fun and show people it's never too late. 'Also, it is breaking a lot of barriers and encouraging young women to do what they want,' Oorbee told the Times of India. Going on to create the TikTok account Aunty Skates, her skateboarding videos soon went viral and three years later she has over 180k followers.
Oorbee's sari and skateboard helmet are on display at the Design Museum's wonderful, new exhibition: The Offbeat Sari. With over 60 examples of trailblazing saris on loan, the exhibition focuses on the reinvention of the sari over the last decade. Showing new interpretations of the traditional garment styled in a contemporary way for the work environment, special occasions – including the first sari to appear at the Met Gala in 2022 – and as a symbol of protest and identity. It's impossible to miss the bright pink sari of the Gulabi Gang who campaign against domestic abuse and the oppression of women, encouraging women's education and financial independence.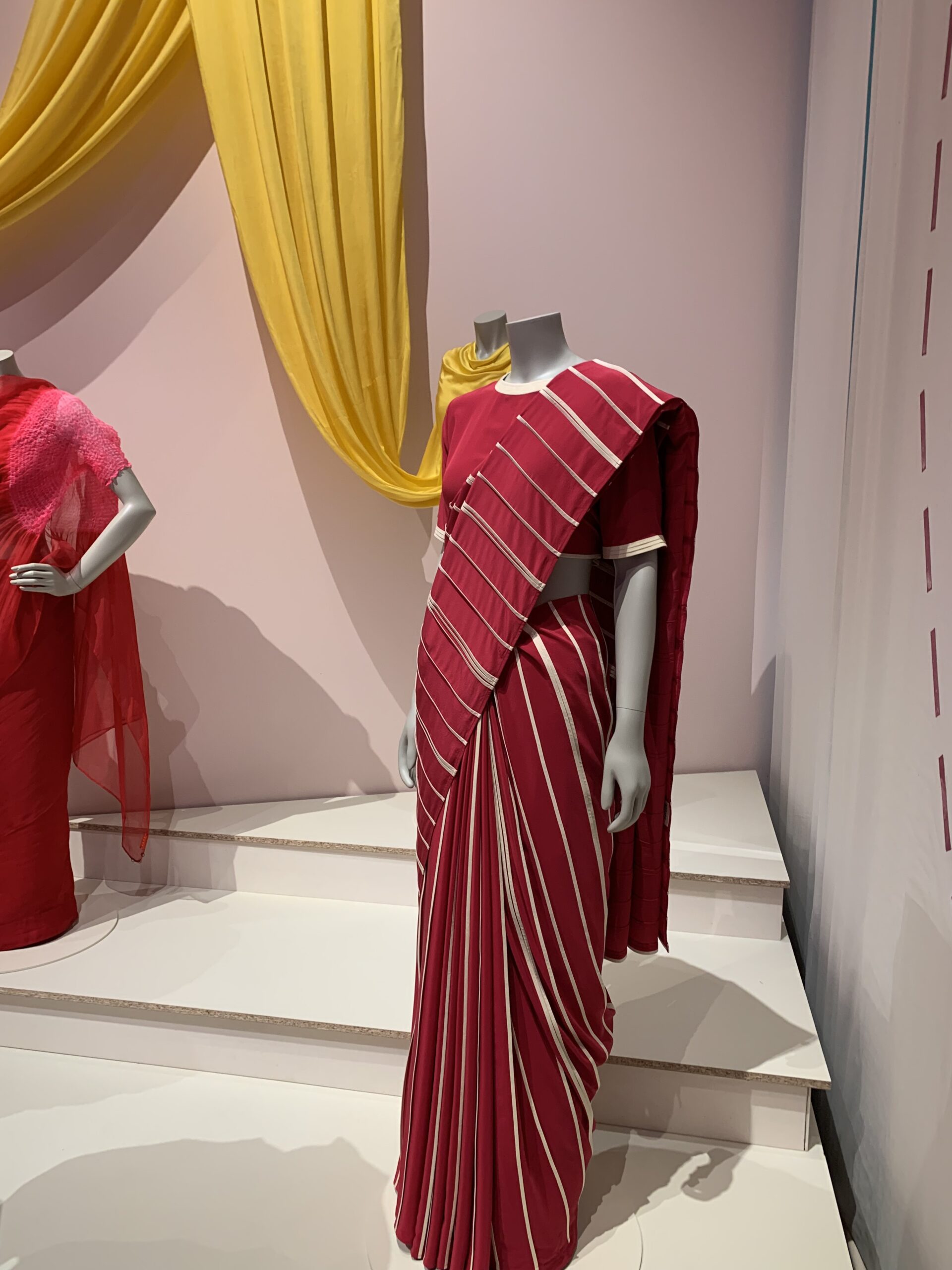 Sporty styling
Standout pieces include the sportier designs, a distressed denim sari, and a beautiful, sculptural style made from gold stainless steel, hair-thin wires.
There's also a section on the textiles and materials being used to transform this 5000 year-old item, today.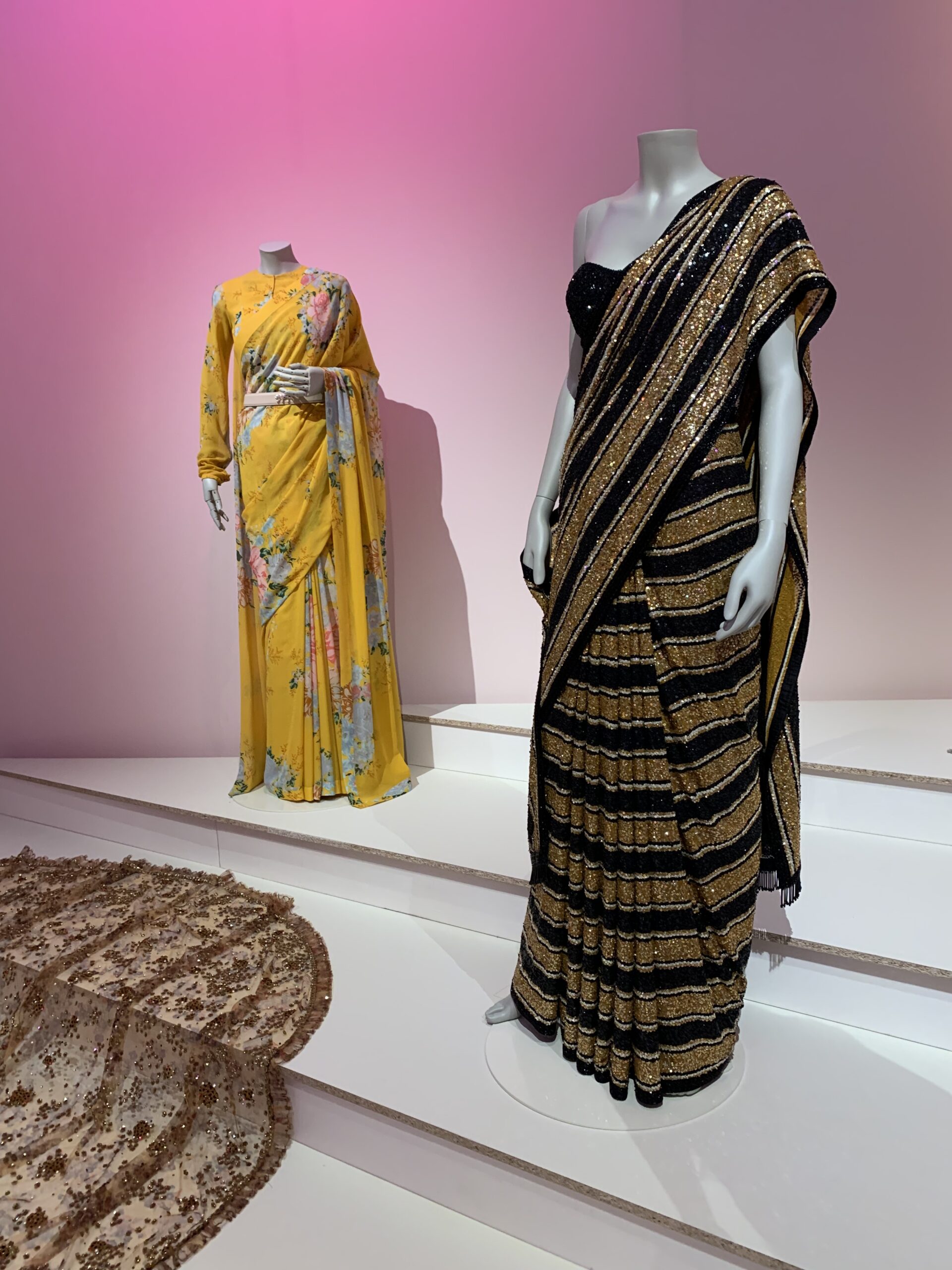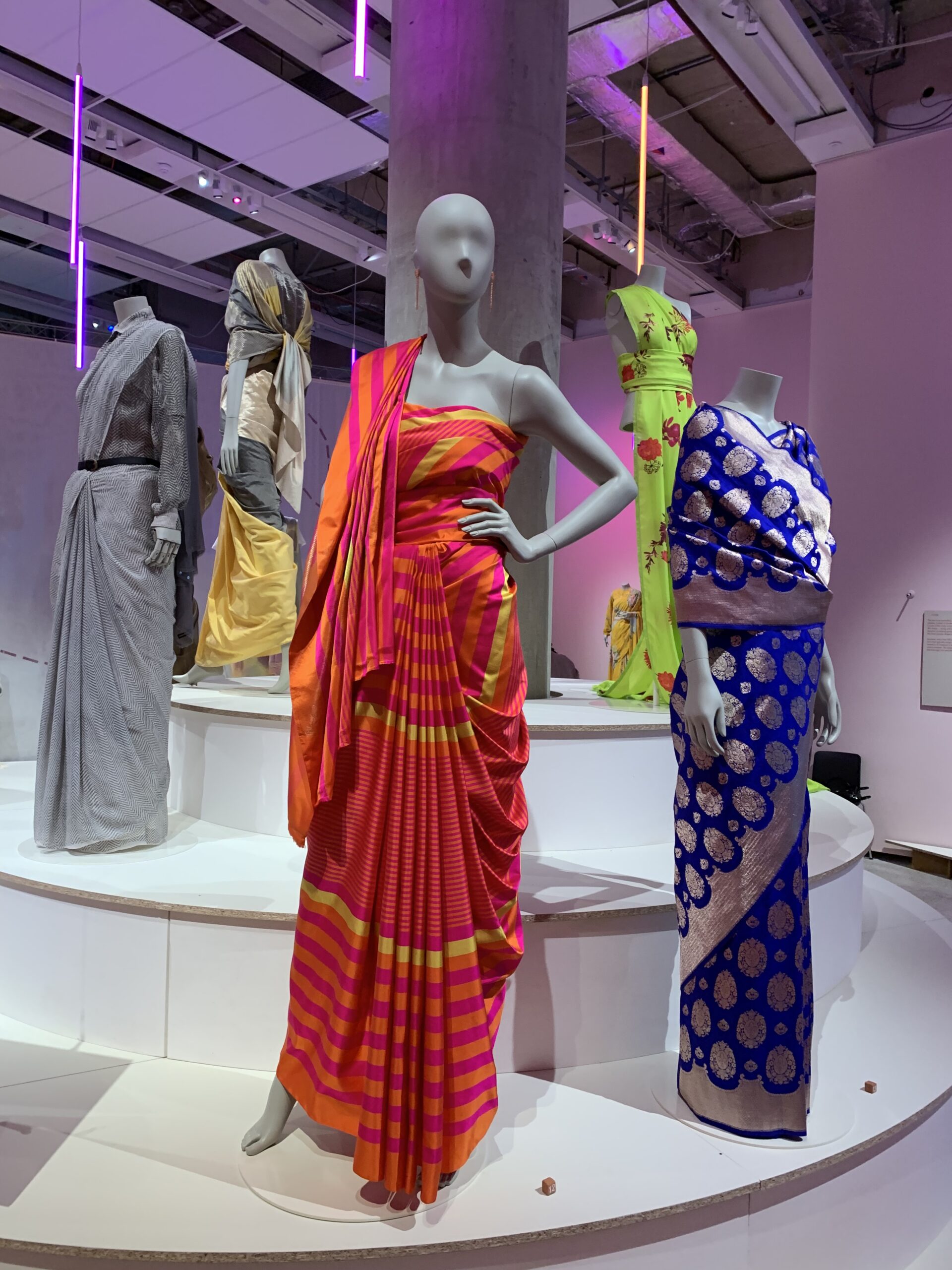 A selection of saris at the Design Museum exhibition
Now, 47, Aunty Skates is a motivational speaker and skateboard instructor, ' I share the lessons I've learned as a skateboarder: I teach people how to enjoy the journey and not take the bumps, bruises, and falls so seriously.'
In an interview with CBC Toronto, she said, ' If I can get one person, one adult to start skateboarding – or maybe just go out there and do that one thing that they never did, then I'll feel like it was a success.'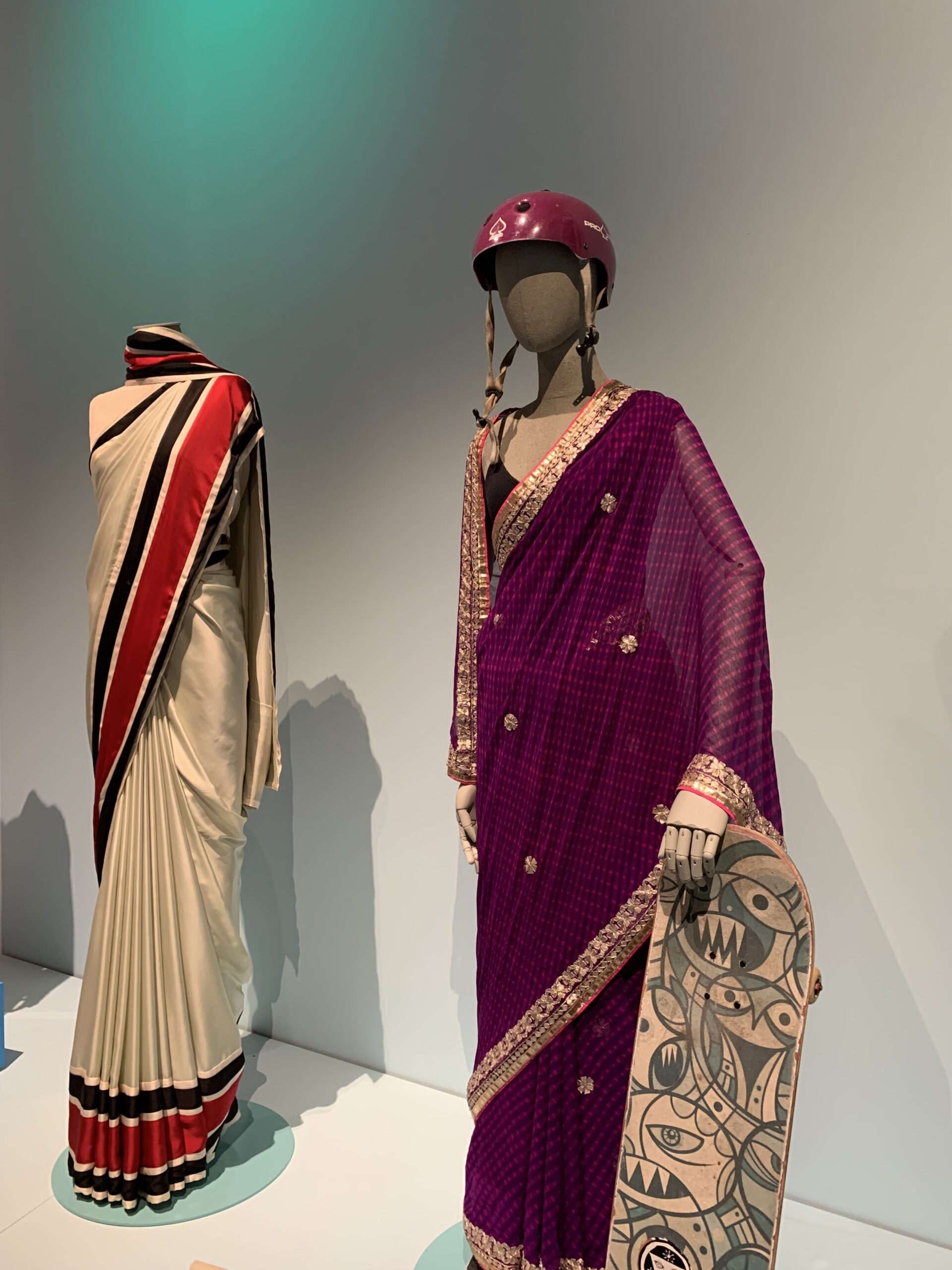 Aunty Skates sari and skateboard helmet
The Offbeat Sari is on at the Design Museum until 17 September 2023.
Disclaimer: This story is auto-aggregated by a computer program and has not been created or edited by Jenner Trends.
Publisher: Alyson Walsh