Designer Coco Chanel surrounded by sketches of her designs. Coco Chanel Vogue May 01, 1938 Image: The V&A
In fashion, there's always a buzz come September as new collections are unveiled, media and advertising push the new style direction and retail sales jump with the start of a new school and work year. This September, it feels like everything has gone into overdrive (post the pandemic hiatus), with the museum world joining in on the excitement. A bumper crop of fashion exhibitions are happening, from major retrospectives like Coco Chanel in the UK, excellent contemporary designer Iris van Herpen in Paris and YSL in Tokyo. There are wonderful educational exhibitions, too, in Lewes and Dundee. Or if you're partial to a smorgasbord of style: Women designers, Black British fashion and NEWGEN are all in the mix. Make your plans and book early!
Chanel at the V&A
In the UK:
Gabrielle Chanel: Fashion Manifesto, The V&A, London

The hype for this exhibition started months ago and it is, arguably, the crown jewel of the season's fashion exhibitions. This is the first ever UK exhibition dedicated solely to French couturière, Gabrielle Chanel. Her 'manifesto' included clothing women could move in. No sitting pretty for this revolutionary designer who believed women should, and could, do as well as men in all areas of life. She re-invented her image from a poor, parochial school-girl to scion of style long before the Madonnas and Kardashians of this world. From the 1910 opening of her first millinery boutique in Paris to her final collection in 1971 – even to today – her impact on fashion is truly remarkable. Look out for legendary magazine editor Diana Vreeland's sequinned trouser suit; the very first 'Little Black Dress'; and the hall of mirrors House of Chanel finale.
From 16 September – 25 February 2024
REBEL: 30 Years of London Fashion, The Design Museum, London

Sponsored by Alexander McQueen, this exhibition spotlights the rebellious, radical fashion design of over 300 NEWGEN alumni including JW Anderson, Simone Rocha and Erdem. NEWGEN is the British Fashion Council's programme dedicated to supporting the best emerging UK design talent so, it's fitting that it's New Talent Ambassador, Sarah Mower MBE (aka Vogue.com's fashion columnist/critic) guest-curates this vibrant show. It demonstrates why London is such fertile ground for young designers and features not-to-be-missed creations including: Björk's 2001 Oscar's 'Swan Dress' by Marjan Pejoski and Sam Smith's inflatable latex suit by HARRI from this year's BRIT Awards.
From 16 September – 11 February 2024
SS Daley at Charrleston. Trousers made from vintage Laura Ashley curtains (and worn by Harry Styles)
Bring No Clothes: Bloomsbury and Fashion, Charleston, Lewes

Charleston is launching a new multi-use gallery space in Lewes town centre with an exhibition exploring the influence of the Bloomsbury group on fashion. Curated by Charlie Porter, the fashion includes Dior, Fendi and Burberry alongside never-before-seen Bloomsbury portraits and personal items like Virginia Woolf's handbag (embroidered by Vanessa Bell). The exhibition's title, Bring No Clothes, is from Woolf's 1920 invitation to TS Eliot, to stay at Charleston. 'Please bring no clothes: we live in a state of utter simplicity,' she wrote. We love its come-as-you-are philosophy.
From £12.50, 13 September – 7 January 2024
The Fashion Show: Everything But The Clothes, V&A Museum of Design, Dundee
If you love to peek behind the curtain of fashion, this exhibition shines a light on the teams who worked backstage for some of the industry's biggest names. Hair and makeup artists, sound engineers, set designers and illustrators get the spotlight in this show. It also features around 500 pieces of fashion week ephemera, mostly from the collection of curator Iain R Webb. The former Fashion Editor of Elle, The Times and the Evening Standard – and current Professor of Fashion & Design at the Kingston School of Art – Webb has been accumulating this impressive collection of never-before-seen backstage photographs, sketches from the front row and a huge array of invitations over four decades!
Free. Until 1 January 2024
A model poses for a fitting in a dress at Shoreditch College © Henry Grant Collection – Fashion City
Fashion City, Museum of London Docklands, London
Jewish tailors and seamstresses have had an integral part in the establishment of the modern fashion industry and their contribution to London's fashion scene is explored here. Some 60-70% of Jewish immigrants to London in the early 20th-century worked in fashion or textile trades – a legacy which the museum believes has been unfairly overlooked. Clothing, photographs, objects, sketches and videos are featured, from the late-19th century through to the modern day. It calls attention to the creators of some of the eras' most recognisable looks (worn by Princess Diana, David Bowie and Jimi Hendrix) such as Mr Fish, David Sassoon and Netty Spiegel.
From 13 October – 14 April 2024
Lee Miller: Dressed, Brighton Museum and Art Gallery, Brighton
Opening in October, and coinciding with release feature film Lee (starring Kate Winslet), this fascinating exhibition will delve into the remarkable life and legacy of Lee Miller. As a pioneering photographer, surrealist, model, war correspondent and writer, fashion was always interwoven in her life. Beginning with high-fashion items worn in Paris in the late 1920s and concluding with rural outfits worn in Sussex in the mid-1950s, very few of these intimate items have ever been seen in public before. Fashion history aficionados will particularly love seeing the military uniforms from her time as a war correspondent and iconic European fashions from the 1930s.
From 14 October – 18 February 2024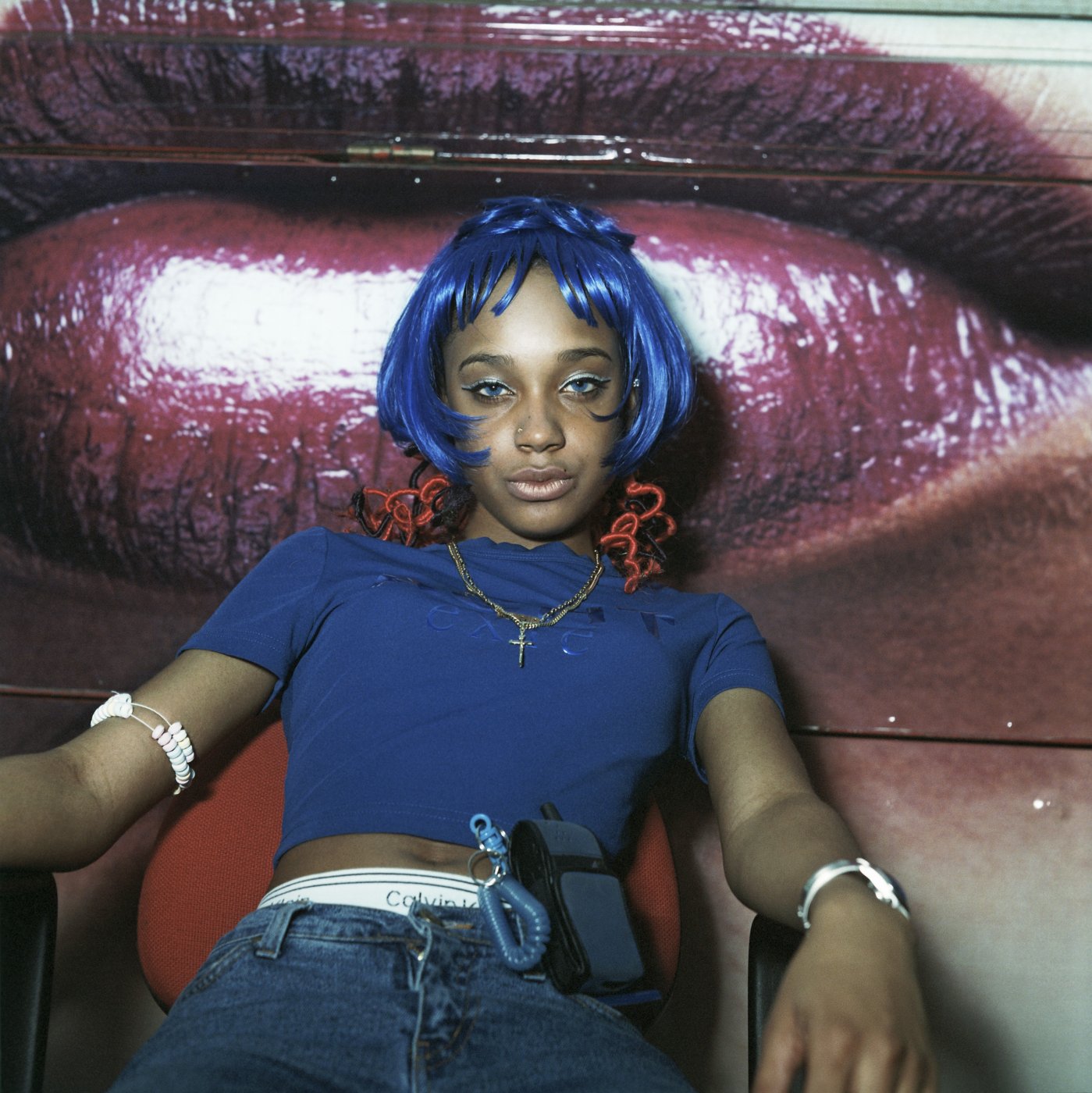 Untitled 1, Afro Hair and Beauty, 1998 © Eileen Perrier. Photo: Somerset House
The Missing Thread: Untold Stories of Black British Fashion, Somerset House, London
Curated by the Black Orientated Legacy Development Agency (BOLD), this exhibition explores the stories of Black British fashion from the 1970s to today. It highlights the unique impact this community has made to Britain's rich music, photography, art and design scene. On display are original commissions by contemporary designers including Bianca Saunders, Saul Nash and Nicholas Daley, as well as up-and-coming creatives. A special highlight is the fashion archive of the late Joe Casely-Hayford, who's ground-breaking injection of colour and sartorial flair in menswear, continues to influence the world over.
From 21 September – 7 January 2024
Yves Saint Laurent, Anne-Marie Muñoz and Pierre Bergé in the studio, 5 avenue Marceau, 1977. © Guy Marineau
International:
Yves Saint Laurent, Across The Style at The National Art Center, Tokyo
Japan is hosting this hotly anticipated retrospective of Yves Saint Laurent's work. A whopping 300 items are on show covering a 40-year career: from his debut at the House of Dior, to his influence on ready-to-wear from his eponymous label, through to his retirement in 2002. The displays include a particular emphasis on the influence of art on the designer's haute couture looks, including the iconic 1965 Mondrian dress. Dynamic drawings are displayed alongside accessories and photographs of the designer at work.
From 20 September – 11 December 2023

Women Dressing Women, The Met Museum, New York
The contribution of female designers has long been under-represented in the history of fashion and Women Dressing Women wants to re-dress the balance. This exhibition celebrates the artistic legacy of female designers and shows how fashion became a tool for female independence and economic freedom in the 21st century. It will feature looks from over seventy designers between 1910 to 2022. The list on show is impressive indeed: haute couture from Lanvin, Schiaparelli, Vionnet and Fortuny; next to influencers of modern fashion such as Claire McCardell, Rei Kawakubo, Anifa Mvuemba, and more.
From 7 December – 3 March 2024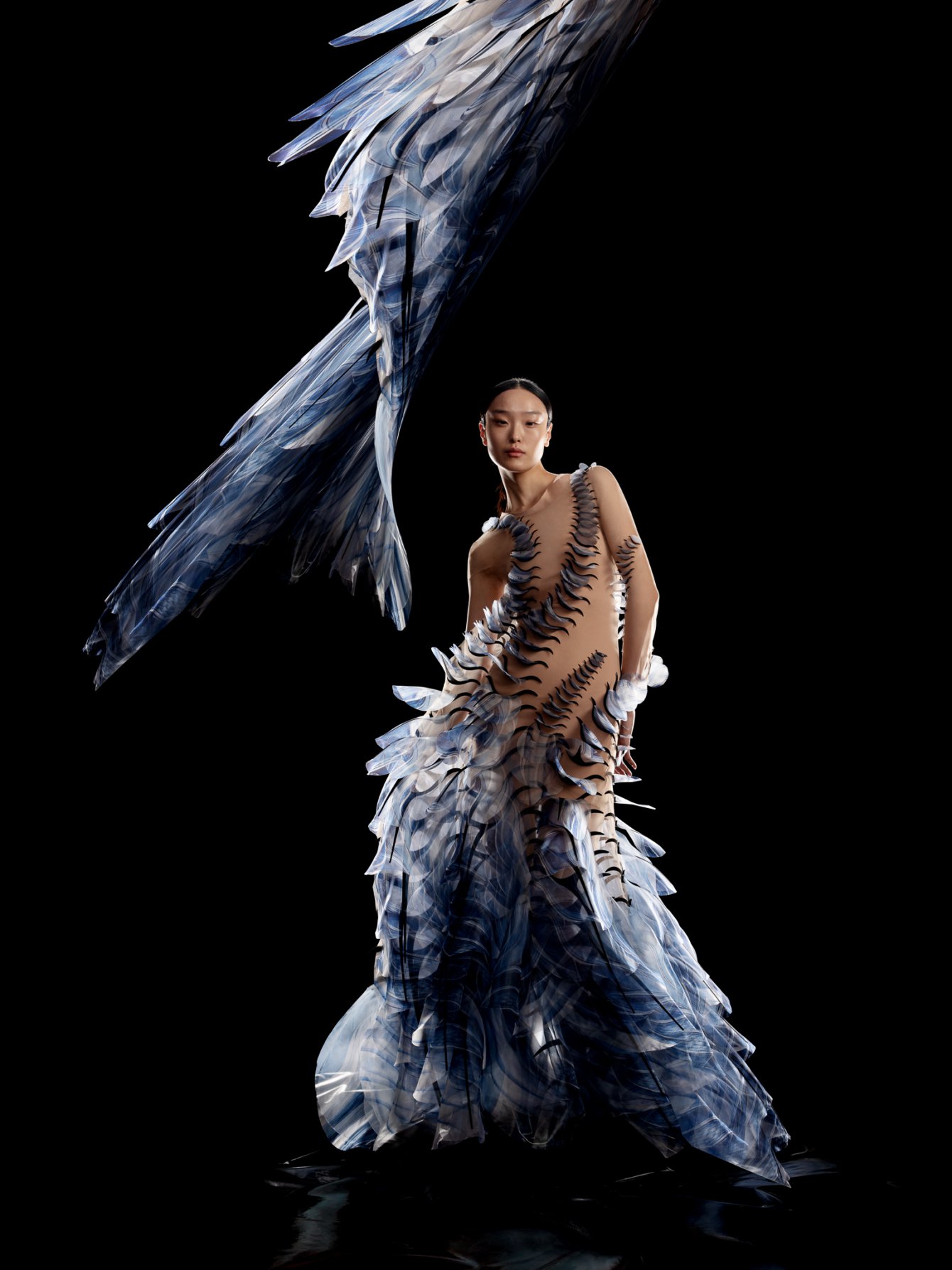 Photo: Iris Van Herpen
Iris van Herpen: Sculpting the senses, Musée des Arts Décoratifs, Paris
Establishing her couture house in 2007, Iris van Herpen is one of the newer couturiers. Eyes firmly on the future, her designs are what one would imagine of fashion's evolution: innovative materials; sinewy, sculptural forms that are both sexy and ethereal all at once. This exhibition highlights her collaborations with creatives such as sculptor Anthony Howe, architect Philip Beesley and artist Casey Curran. In a true nod to contemporary culture, the Musée des Arts Décoratifs has created an 'immersive sensory experience' with an 'evocation' of her Amsterdam studio and a room dedicated to her catwalk shows sound-lit by artist Salvador Breed.
From 29 November – 28 April 2024
Feature by Alexia Economou and Helen Johnson.
Click to share on Facebook (Opens in new window)
Click to share on Pinterest (Opens in new window)
Click to share on Twitter (Opens in new window)
Disclaimer: This story is auto-aggregated by a computer program and has not been created or edited by Jenner Trends.
Publisher: Alexia Economou