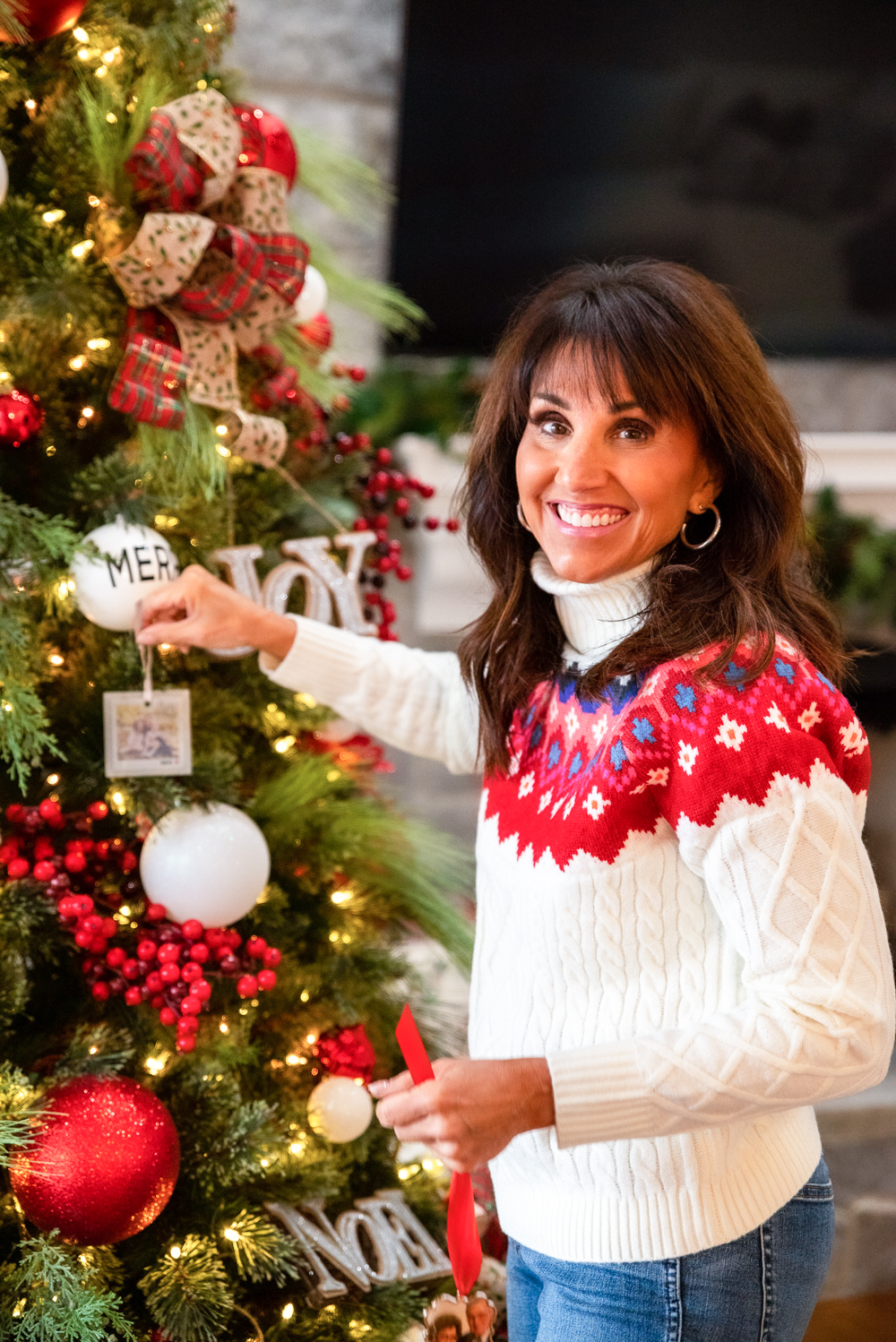 Thank you to Shutterfly for partnering with me on today's post!
My Christmas decor is up, and I have been wanting to add a few special and meaningful ornaments to our family Christmas tree. I was so pleased when these personalized ornaments I created with Shutterfly arrived that I hung them up immediately. I find myself smiling every time I walk by and see these one-of-a-kind keepsakes!
The first ornament I created was one featuring my three adorable grandchildren. I chose the Modern Year Heart Glass Ornament in the square option, but you can also do a circle or hexagon shape.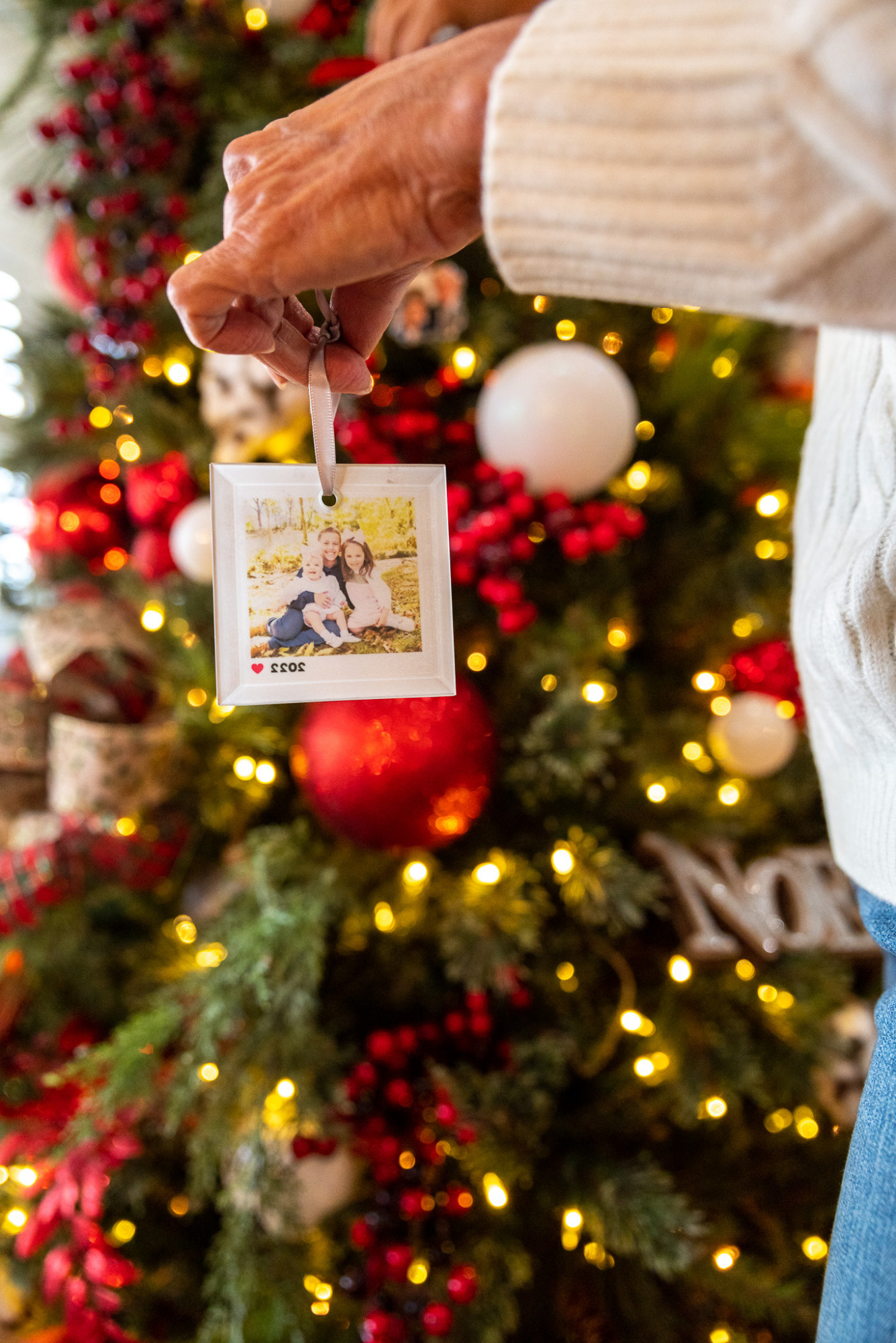 I love that it's dated, so we can always look back to know when this special memory was created. It came with a storage bag so I can safely put it away at the end of the season. One of the best things about personalized ornaments it can be enjoyed for years to come.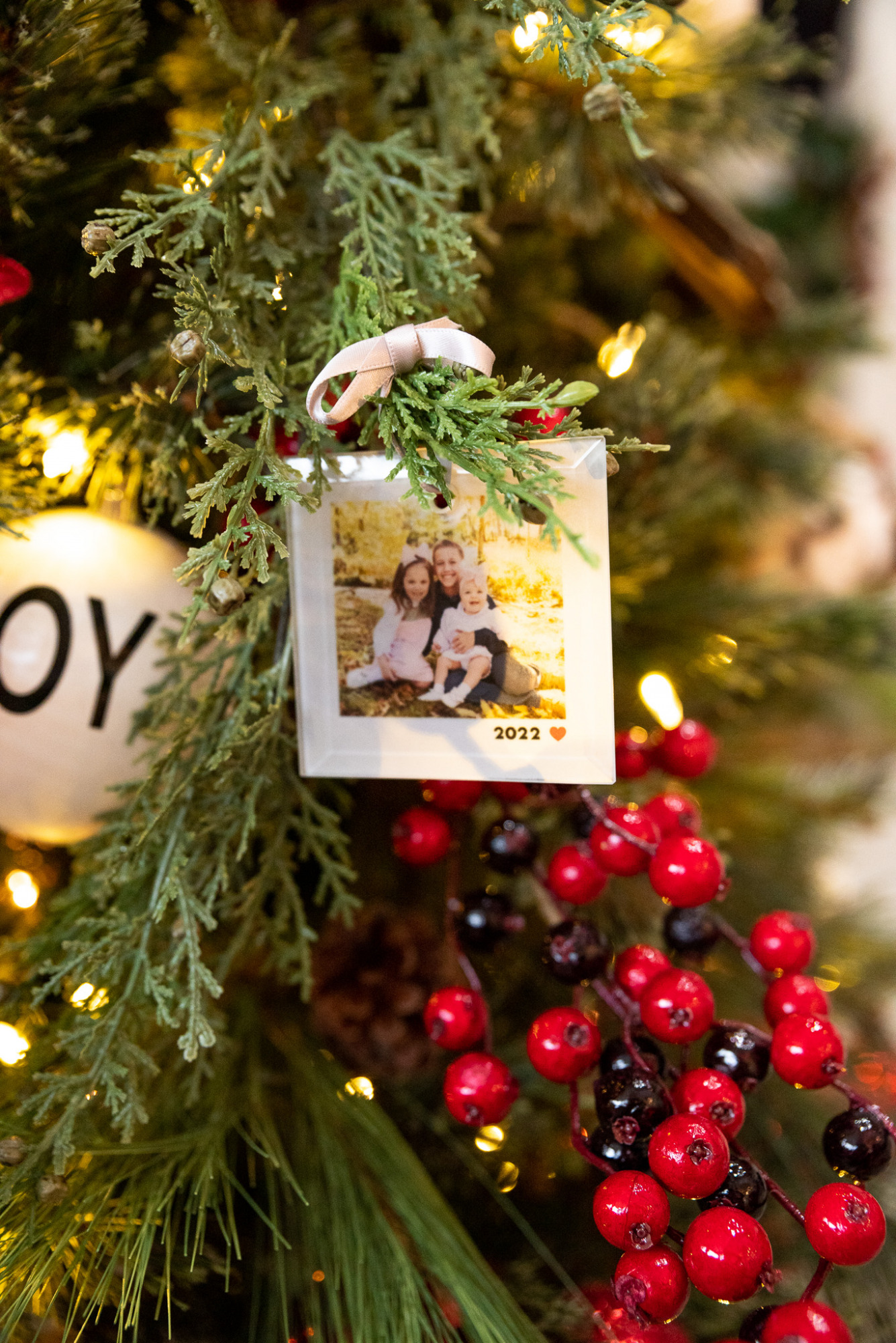 My husband's mom and dad both passed away in 2018, and I wanted an ornament with their picture. They loved the holidays, and this is a great way to remember and feel their presence through the season. While browsing Shutterfly's website, I found this beautiful Keyline Border Keepsake Ornament that worked perfectly for the look I wanted.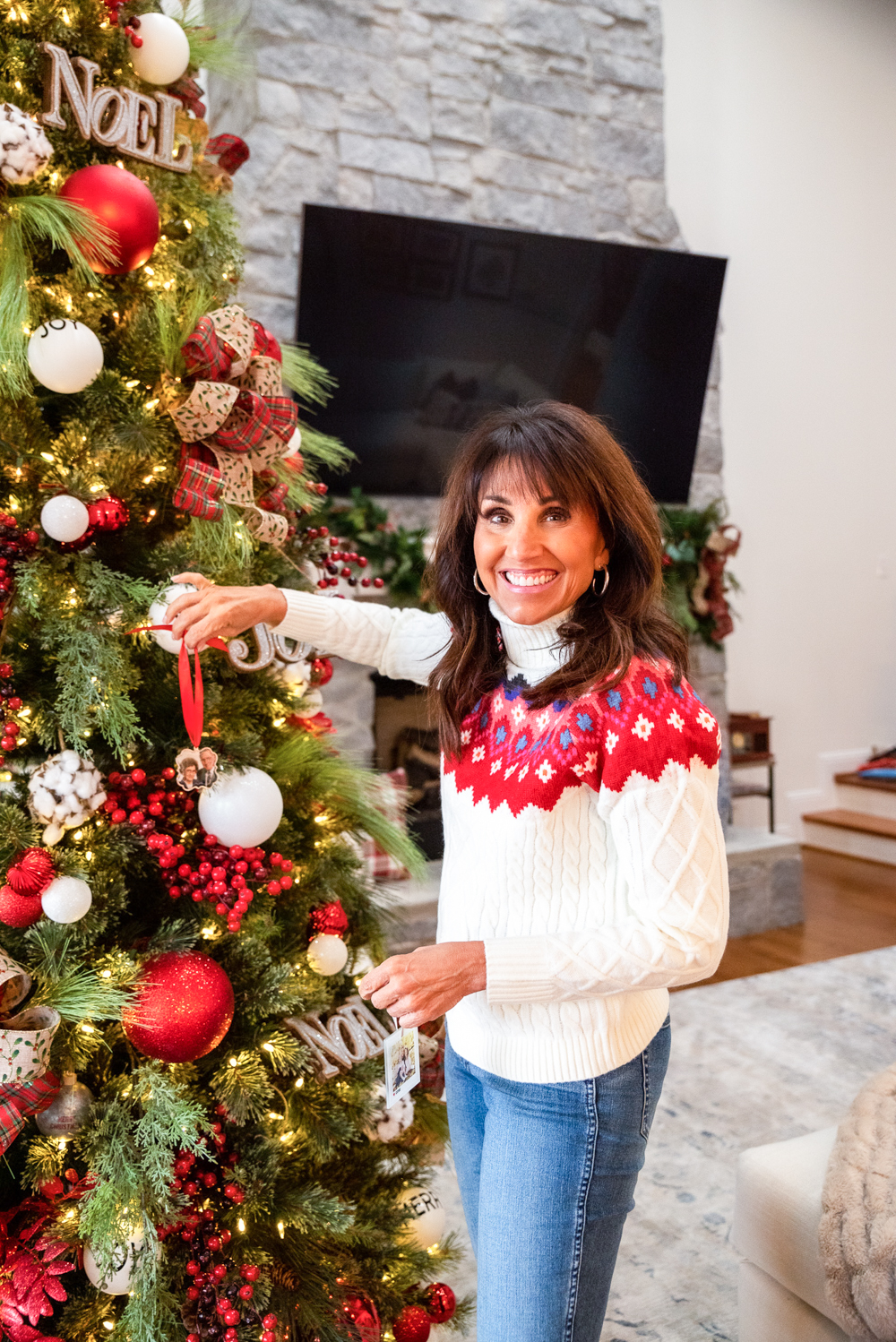 I loved the gorgeous silver scalloped shape and red ribbon tie that goes so well with my existing decorations. The back of this ornament can be engraved, which is perfect for commemorating loved ones that have gone on, remembering the year, or adding a special memo.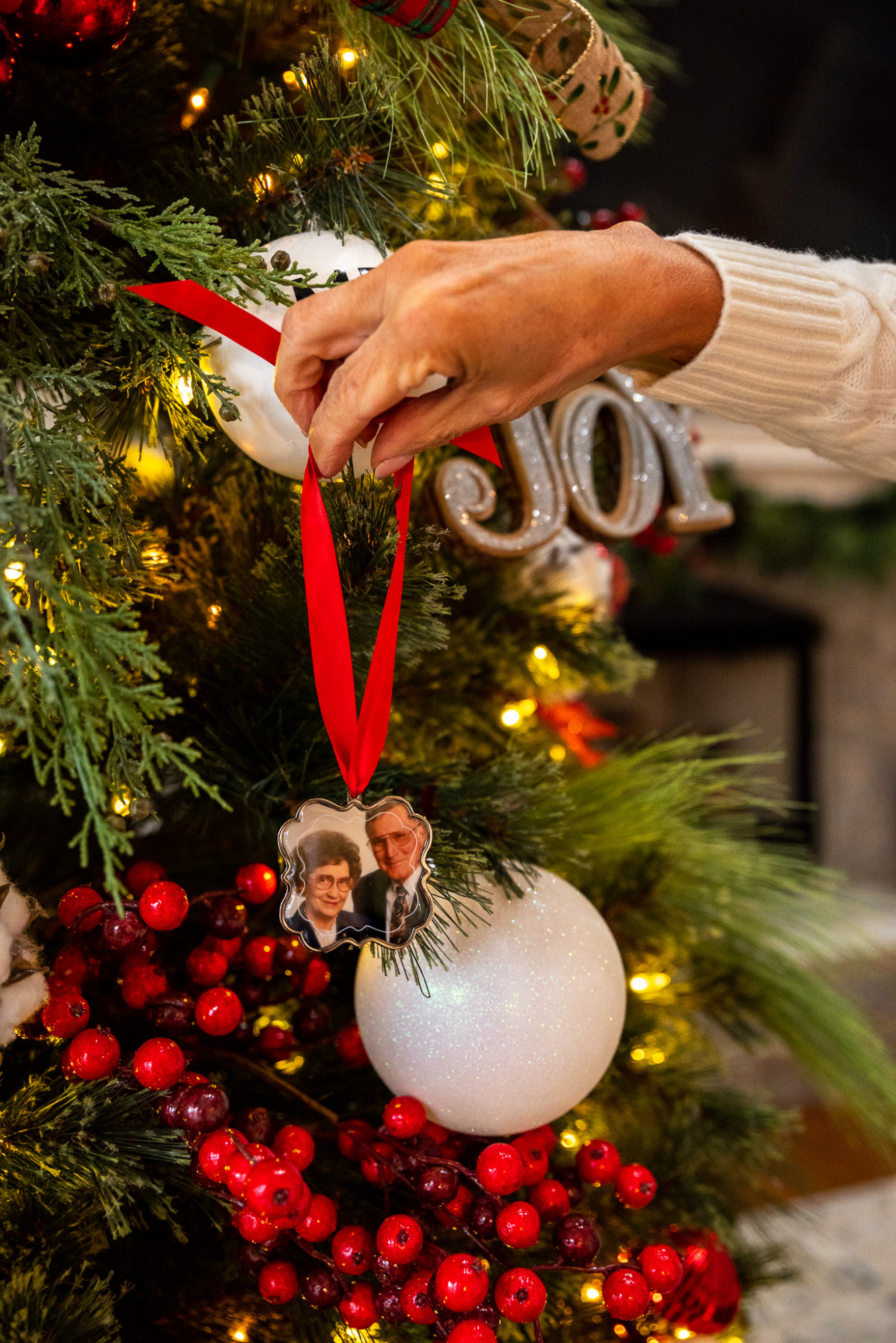 It's hard going through the holiday season without our loved ones who have passed, but I know seeing this sentimental memento warms my husband's heart (and mine)! I need to order a matching one with my mom's photo.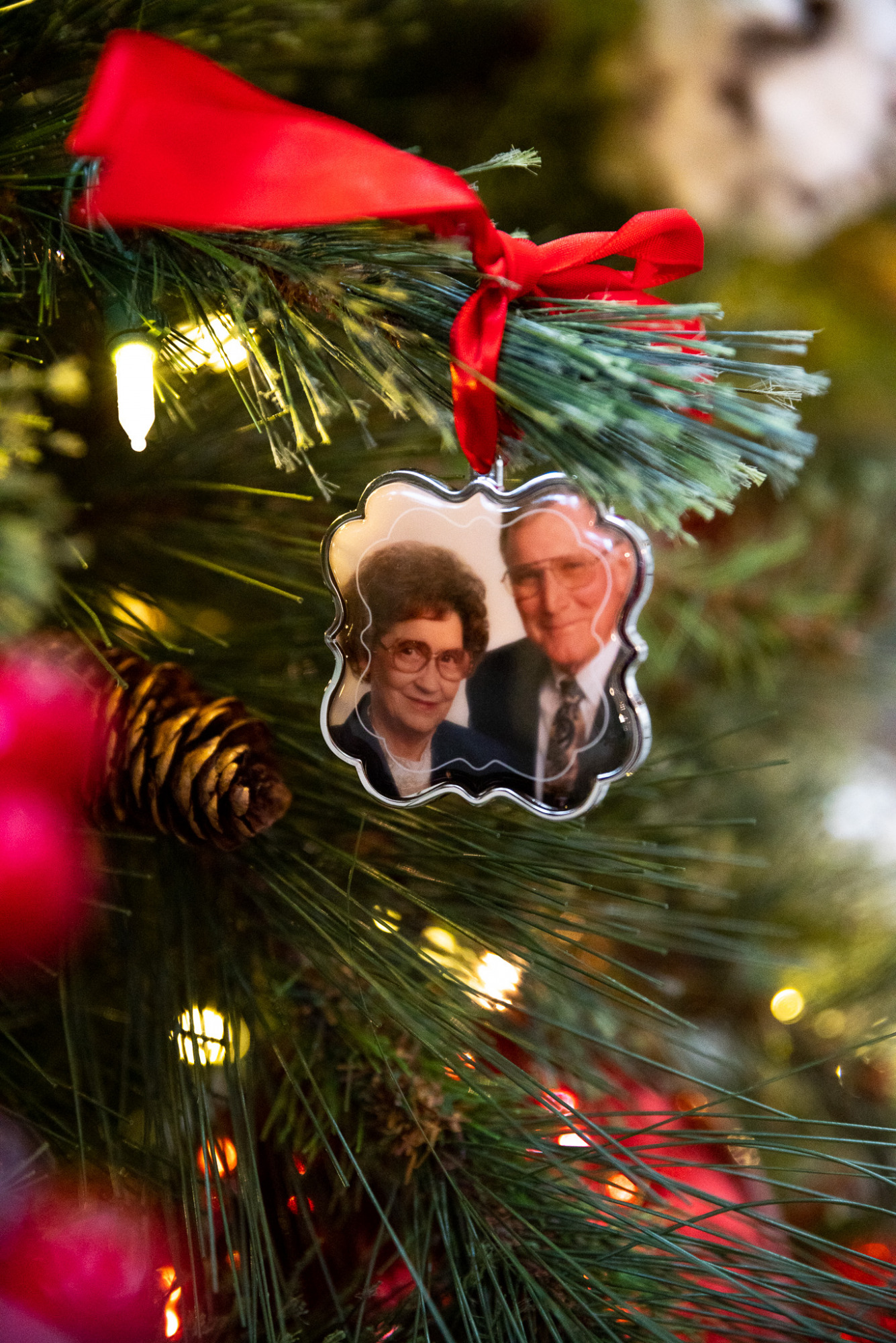 Do you have any special ornaments on your tree? Shutterfly makes creating personalized ornaments easy! Be sure to use my code SHOPSTYLECYNDI for an additional 5% off sitewide promos!
Thank you for taking the time out of your day to stop by my blog. I'm also on Facebook, Pinterest, and Instagram.
Beauty For the Heart

– "We love because he first loved us." 1 John 4:19 NIV
Truth: If Christmas could be summed up in one word, I think it would be love. Love shown by a baby that came down from heaven to change us forever.
As we think about love, it's easy to think about loving those who love us. It's easy to love people who think like us or act like us. But what about the people who are different than us, the people who aren't kind to us? True love is demonstrated when we show love to those who haven't acted so lovely.
This Christmas, give the gift of love!
This post contains affiliate links. All opinions are my own. For more information on what it means, see my about page: blog compensation and disclosure.
The post Personalized Gifts From Shutterfly appeared first on Cyndi Spivey.
Disclaimer: This story is auto-aggregated by a computer program and has not been created or edited by Jenner Trends.
Publisher: Cyndi