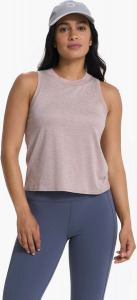 When I start releasing gift guides, readers frequently want to know what I am putting on my Christmas wishlist. I'm not asking for all these gifts, but these are some of my favorite things, and if Santa wants to surprise me with one of them, I won't be sad about it.
Keep reading to see the list of products on my Christmas wishlist this year!
My Christmas Wishlist
Vuori Energy Top
This energy top from Vuori is my favorite because it's a good length and not too tight. It comes in several colors. You can see me wearing the ruby heather color here.
Shop Now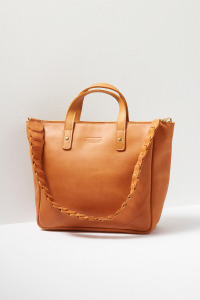 Evereve Merkato Small Zip Tote
How stunning is this leather tote? I love the detachable braided strap. The interior can fit a 13″ laptop, making it a work-to-weekend staple.
Shop Now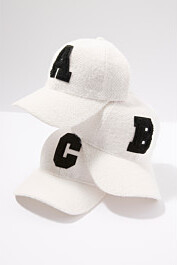 Evereve Initial Baseball Hat
These black and white initial baseball caps would look adorable paired with an athleisure outfit or your favorite sweatshirt and jeans while running errands. I'll take one in size "C," please!
Shop Now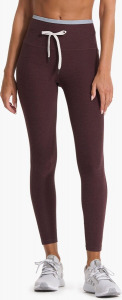 Vuori Vibe Elevation Legging
Vuori is my go-to for workout fashion because they have everything I need to work out and still be stylish. I have these Vibe Elevation Leggings in black, but I like this color too.
Shop Now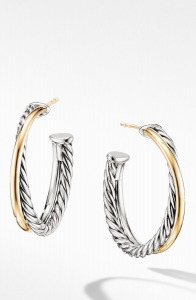 David Yurman Crossover Medium Hoop Earring
I have a few other David Yurman pieces, and they are high-quality, beautiful items. These medium-sized hoops are perfect for everyday wear.
Shop Now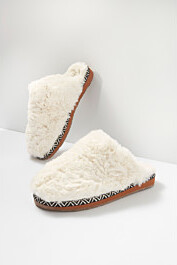 Evereve Elyse Slipper
Keep your toes warm and cozy with these faux fur house shoes by Minnetonka.
Shop Now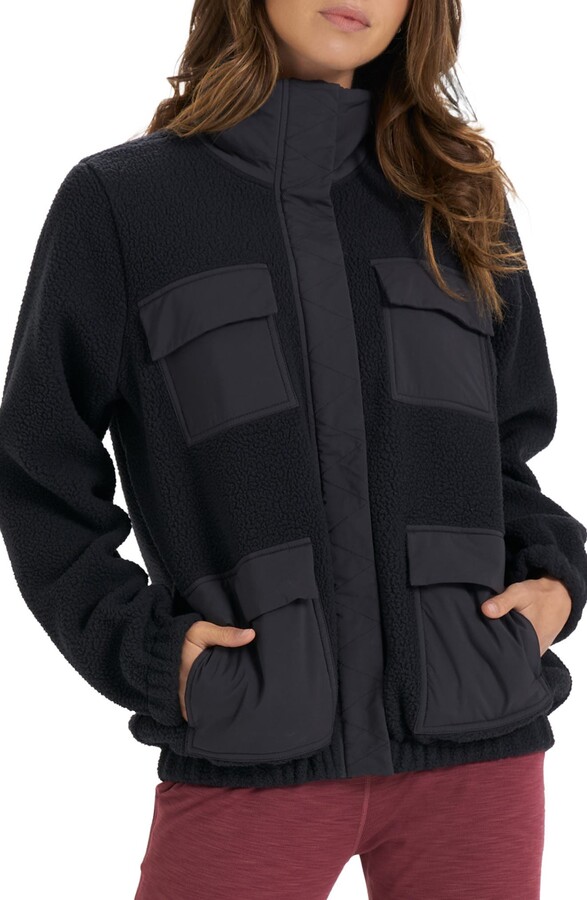 Vuori High Pile Fleece Utility Jacket
Stay warm on the way to the gym or when you're out running errands in this fleece jacket. Vuori is a little pricey, but you can't beat the feel and the comfort of these pieces.
Shop Now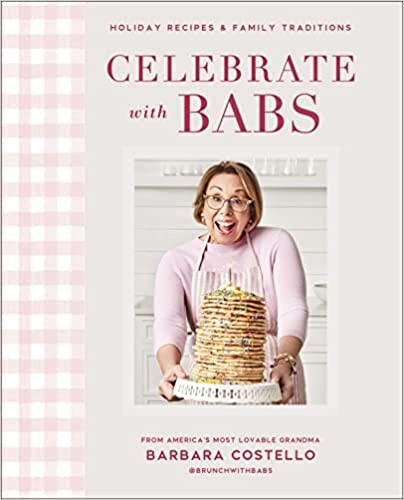 Celebrate with Babs
I love the story behind this cookbook! Barbara Costello (aka Babs) went viral during the pandemic for sharing her favorite kitchen and cooking hacks, all filmed by her daughter, and has quickly become the internet's favorite grandma. In this best-selling book, she bestows upon you menus for the entire year with 100 of her family-favorite recipes. She also shares the holiday traditions her family has grown to love so you can pass them down to your family and elevate all of life's gatherings into memorable occasions.
Shop Now

Silicone Apple Watch Band
Personalize your Apple Watch with this woven silicone bracelet strap that's as sturdy as stylish. It also comes in a beautiful greige color (called Wheat), navy, and black!
Shop Now
Miranda Frye Ball Chain Necklace
A great layering necklace with circular shine defines a ball chain necklace plated in 18-karat gold. Also, made in the USA.
Shop Now
Want More Amazon Finds?
Check out this page for all my favorites, or click here to shop my Amazon storefront. For more Amazon finds, check out these recent posts.
Useful Amazon Finds Under $25
Amazon Christmas Decorations
Get Ready For the Holidays! (The best resource for gift wrapping, cookie baking, and a hot cocoa bar!)
P.S. – Before you go, be sure to take a look at my Top 5 Best Sellers as well! I update them every week. These are the things that you all are loving and purchase the most.
Thank you for taking the time out of your day to stop by my blog. I'm also on Facebook, Pinterest, and Instagram.
Beauty For the Heart
– I am coming to you now, but I say these things while I am still in the world, so that they may have the full measure of my joy within them. John 17:13
Truth: Joy is a calm delight. It's dependent on who Jesus is rather than on who we are. Jesus prayed we would experience the full measure of his joy. Joy in difficult days, joy in our hurts, and even in our suffering. Joy has a divine purpose; it reveals Jesus.
This week, let's choose to live in the fullness of JOY.
Let your beauty shine from the inside out today!
This post contains affiliate links. All opinions are my own. For more information on what it means, see my about page: blog compensation and disclosure.
The post Gift Guide: My Christmas Wishlist appeared first on Cyndi Spivey.
Disclaimer: This story is auto-aggregated by a computer program and has not been created or edited by Jenner Trends.
Publisher: Cyndi