If your curb appeal lacks luster, you need these beautiful garden ideas to perk up your outdoor space. In doing so, you'll fall in love with it again. And if you spend a lot of time scrolling through the internet looking at dreamy images of perfect gardens, you can often feel lost.
Despite what you might think, you don't always need lots of time and money to improve your garden. There are many simple ways to use these beautiful garden ideas in your outdoor space. Below, you'll discover some of the most effortless and worthwhile ideas you can try.
Beautiful Garden Ideas That Inspire
We participate in the Amazon Services LLC Associates Program, Skimlinks, and other Associate Affiliate Programs. Affiliate advertising programs like these provide a means for us to earn fees by linking to these affiliated sites at no cost to you. As Amazon Associates, we earn from qualifying purchases. Please check our Disclosure Privacy Policy page. Thank you for supporting our website.
Gardening is not always straightforward, and it's not as easy as planting flowers willy nilly. However, we want our gardens to reflect our ideas of beauty and increase our home's curb appeal. Regardless of the size of your garden, you can easily bring new life and new elements to it for all to enjoy.
With each season, our gardens have a way of expressing beauty and joy. You don't need to have a degree in horticulture to beautify your outdoor space. All you need are some beautiful garden ideas to motivate and inspire you.
Spruce Up The Woodwork In Your Garden
Whether your garden looks run-down or higgledy-piggledy, sprucing up the woodwork is a simple but effective way to transform it. It's surprising how much timber there is in a garden. The list goes on! For example, it includes fences, gates, benches, sheds, raised beds, and decks. So, paying attention to this woodwork will have a significant impact. Yet it doesn't require expert skills or a grand redesign.
First, mend any broken fence panels or rotten timber. For instance, you can cut new timber sections or have your hardware store do them. Also, don't forget the loose wood sections may need a few extra screws to secure them. And don't worry if the new bits stand out as this won't be noticeable once you've treated it to a fresh coat of preservative or paint.
Painting and staining sheds and fences is a sure-fire way to create a cohesive and cared-for look. Natural brown and green stains are perfect for extending the lifespan of timber and keeping a traditional feel to your garden. And for modern and bright garden styles, try coordinating pastels or muted shades of all-weather paint. Remember, beautiful garden ideas as this one can quickly transform your outdoor space's look and feel.
Revamp Seating Areas
Many of us already have a patio or deck for enjoying the summer months. But how many of us have paid it any attention recently? Nothing tempts you outside more than an inviting seating area. It doesn't take much effort to makeover this area and give your garden a new lease of life.
First, you'll need to do a small amount of prep work. Paved or patio seating areas will need a good clean with a pressure washer. And timber decks will need sweeping and reoiling to bring them back to glory. Weed between patio slabs and fill them with sharp sand or gravel to tidy them up. Plus, don't forget to screw down any loose decking boards.
Now you're ready for the fun stuff. Making it cozy and friendly is our goal. And you may already have some seating. If so, don't discard it but wipe it over or freshen it up with paint. It may look what you have in mind, but don't fret. You can accessorize most outdoor furniture with new decorative seat cushions. It's incredible what new cushions and pillows can do and one of our favorite garden ideas.
In addition, don't forget to add a few nice throws to keep cozy and warm in the evening. If you don't have a seating area in your back or front yard, you might want to consider adding them. After all, it's one of the most relaxing places for you, your family and friends to get together and relax. You can find beautiful affordable patio seating for your backyard and enjoy it for years.
Brighten Up Your Outdoor Space By Adding Magical Lighting Elements
There's nothing more magical and cozy in our backyards than beautiful lighting elements. Nowadays, adding a fuss-free lighting solution using solar-powered lights is so easy. You can instantly transform your space by adding Outdoor Hanging Lanterns Lights to your back or front yard trees. They are so easy to add to any patio or deck as well. When it comes to beautiful garden ideas, we love this idea.
In addition, don't forget to add Waterproof Solar Garden Lights to your outdoor space too. You can set and forget them and add a magical array of decorative lighting in minutes. Shoppers gave them 5-star reviews and said they worked great even on rainy days. Plus, they install within 10 minutes. After all, we all want an easy way to beautify our outdoor space and affordably too.
Beautiful Garden Ideas Begin With Plants
Of course, we can forget to add decorative plants and flowers. You can accent your garden with beautiful flower pots beaming with pops of color. Find flower pots in the same material or style for the best look, which looks cohesive rather than thrown together. And group smaller flower pots or use a tiered stand for a more significant impact.
For an easy splash of color, buy a tray of bedding plant plugs. These are easy to handle and pop straight into compost-filled pots, ready for blooming. Lobelia, geraniums, and marigolds are all bright, low-maintenance options. For example, we have three wonderfully decorative tutorials to show you how to create stunning flower pots below.
Upcycle Plastic Flower Pots Into High-End Decor
How To Make Beautiful Applique Clay Flower Pots
Make A Colorful Jute Wrapped Flowerpot – Easy & Beautiful!
DIY Landscaping
If you want to create more of a landscaped look to your garden without bringing in the experts, then DIY it. You want to keep it simple, so you don't need to buy many tools but create a new look. So, work with what you've got.
Square lawns can quickly become more attractive by trimming away the square corners for a curvy look. Mark out with string or chalk spray where you want to trim and cut away the turf with a spade. Use the extra space to create a wider flower bed or fill it with decorative gravel.
Alternatively, you could use the same method to create a meandering path through your lawn. Gravel paths are the simplest, but you could place loose stone slabs instead. Then, simply cut out the turf for each slab to create a stepping-stone effect across your lawn.
If you grow tired of your beds and borders, then a gravel garden is a low-maintenance option that creates a more landscaped look. It's the ideal way to makeover borders where the soil is poor. Simply add a layer of compost and cover with a weed control fabric. Then cut holes where you want to pop your plants.
Cordylines, lavender, and sedums grow well in gravel gardens and don't need a lot of attention. Then, cover over with a good layer of shingle or pea gravel.
Don't Forget To Pin Your Inspiration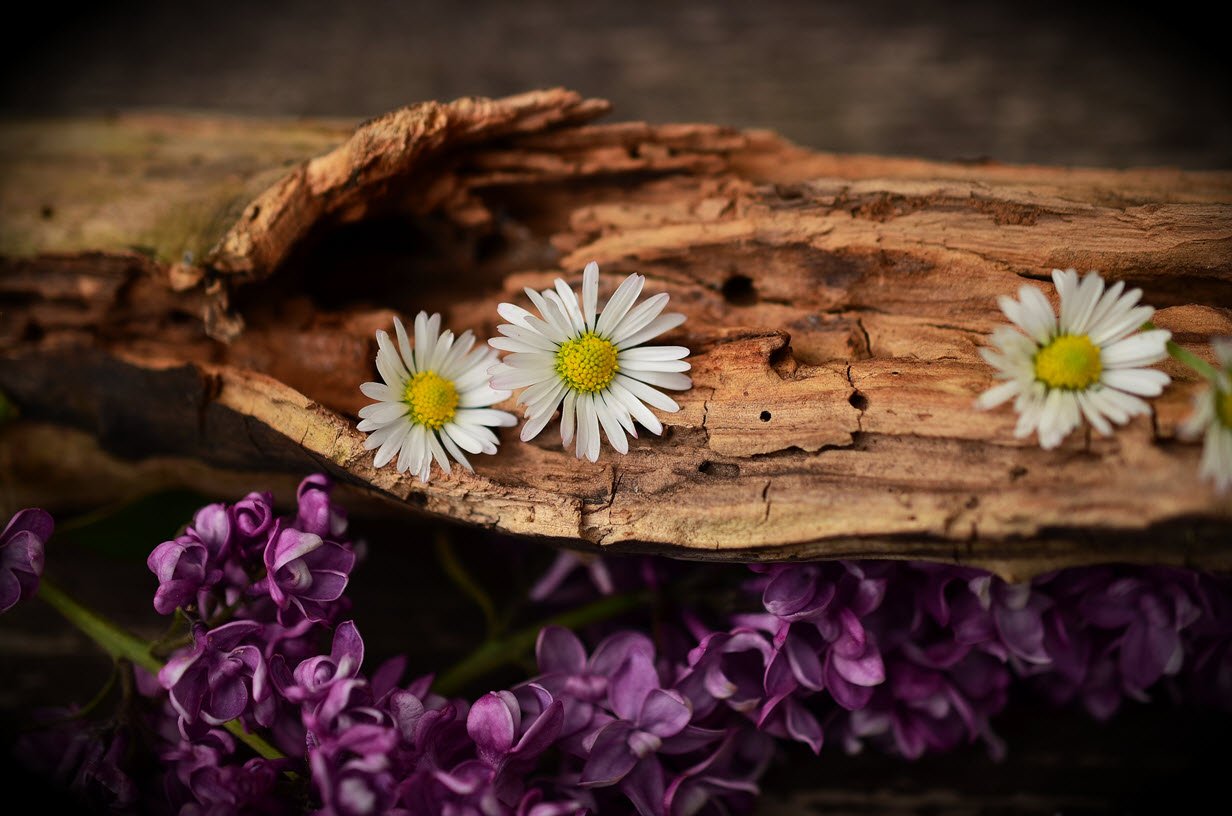 10 Of The Trendiest Flowers For Your Home And Garden
Whether you are decorating your home or perking up your garden, adding an array of beautiful flowers can make all the difference in your space.
Learn More
We participate in the Amazon Services LLC Associates Program, Skimlinks, and other Associate Affiliate Programs. Affiliate advertising programs like these provide a means for us to earn fees by linking to these affiliated sites at no cost to you. As Amazon Associates, we earn from qualifying purchases. Please check our Disclosure Privacy Policy page. Thank you for supporting our website.
Disclaimer: This story is auto-aggregated by a computer program and has not been created or edited by Jenner Trends.
Publisher: Sassy Townhouse Living