Lamps can bring a lot of personality to a space. They can easily transform an empty and boring nightstand or table into something stunning. Plus, turning off the overhead lights and turning on a lamp is so cozy! On today's installment of Courtney's Corner, Courtney is sharing some of her favorite table and bedside lamps from Amazon.
If you're new here, Courtney is my daughter and mom to my 3 sweet grandchildren: Colt, Claire, and Caroline. She is very talented at decorating her home (see some photos of her home here), and I have invited her to join us from time to time to share her favorite home decor and interior inspiration.
If you have missed the other posts in this series, you can check out some of the most popular ones here:
Courtney's Corner: January Amazon Home Finds
Courtney's Corner: Amazon Home Finds for the Bathroom, Kitchen, and More
Courtney's Corner: Patio Finds from Amazon
Courtney's Corner: Spring Home Finds from Amazon
Keep reading to find out what beautiful lamps she's sharing today!
The Best Table and Bedside Lamps from Amazon
1. Blue and White Owl Lamp
I have this little cutie in our bathroom. It's so charming and whimsical, plus it adds so much to the space!
Shop Now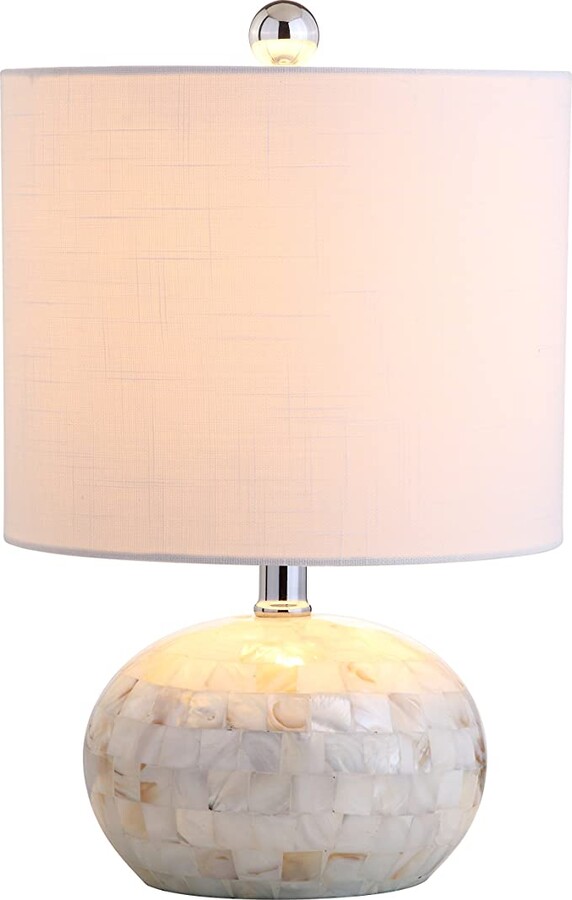 2. Seashell Coastal White Lamp
I love the shimmer and sparkle that the seashell finish brings to this lamp! Since it's neutral, it would look great in any space.
Shop Now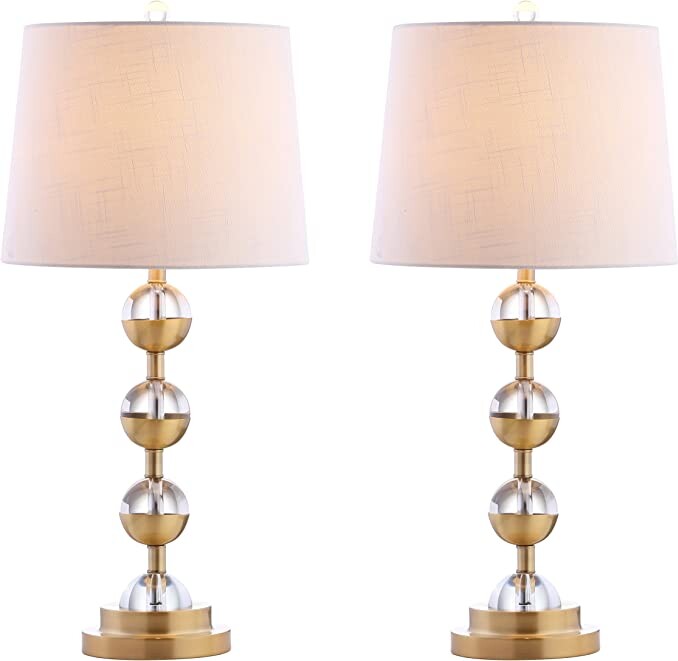 3. Set of 2 Crystal and Gold Lamps
These beautiful gold and crystal lamps would look stunning flanking a bed or in an office.
Shop Now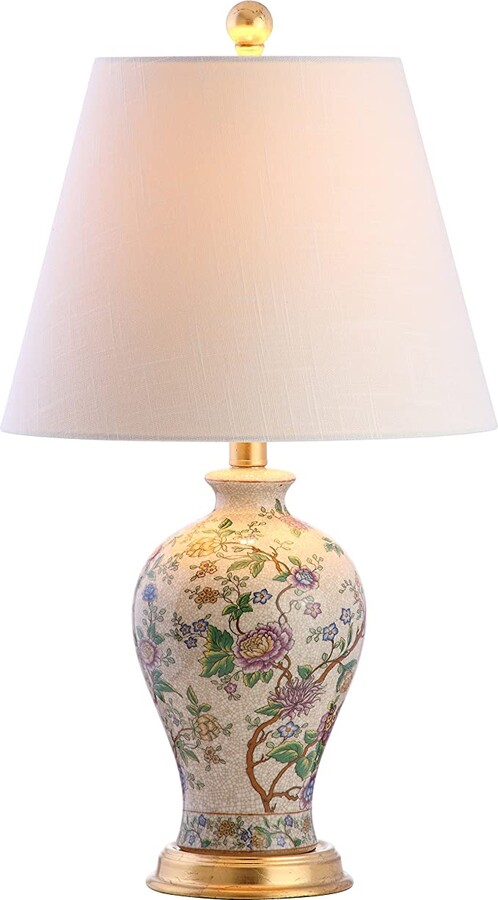 4. Floral Classic Lamp
Bring some character and drama into a space with this absolutely gorgeous statement lamp!
Shop Now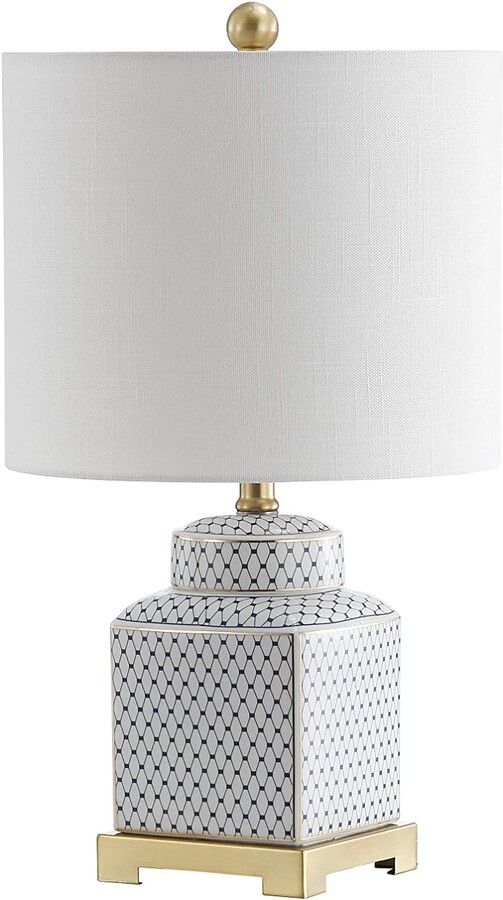 5. Square Ginger Jar Lamp
You all know I have a major love for ginger jars! This lamp marries classic and modern decor styles since they mix a classic silhouette and pattern with a square gold bottom.
Shop Now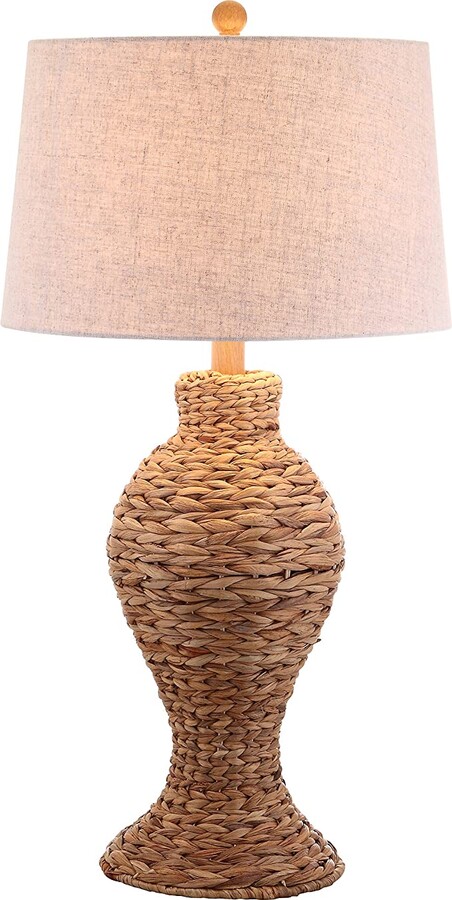 6. Seagrass Weave Lamp
You don't have to live in a coastal area to use seagrass. Similar to how a rattan handbag adds a little interest and texture to an outfit, this lamp does the same thing for your room!
Shop Now
7. Pink and White Chinoiserie Lamps
I have these in my dining room…LOVE! They are a great size, and the pattern is stunning.
Shop Now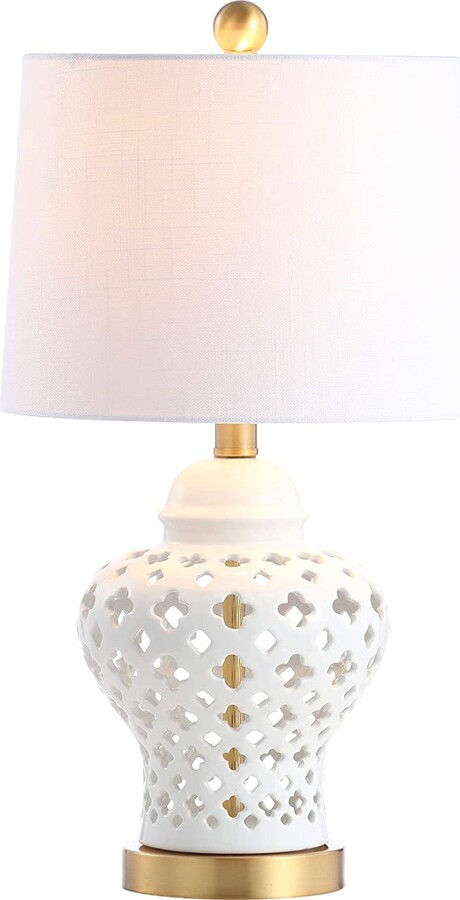 8. White Pierced Ginger Jar Lamp
This classic lamp would look great in any spot in your home. I love the cut-outs, and the ginger jar-inspired shape!
Shop Now
9. Set of 2 Large Blue and White Lamps
I have these in my entryway. They are big and gorgeous, and everyone that comes into our home comments on them!
Shop Now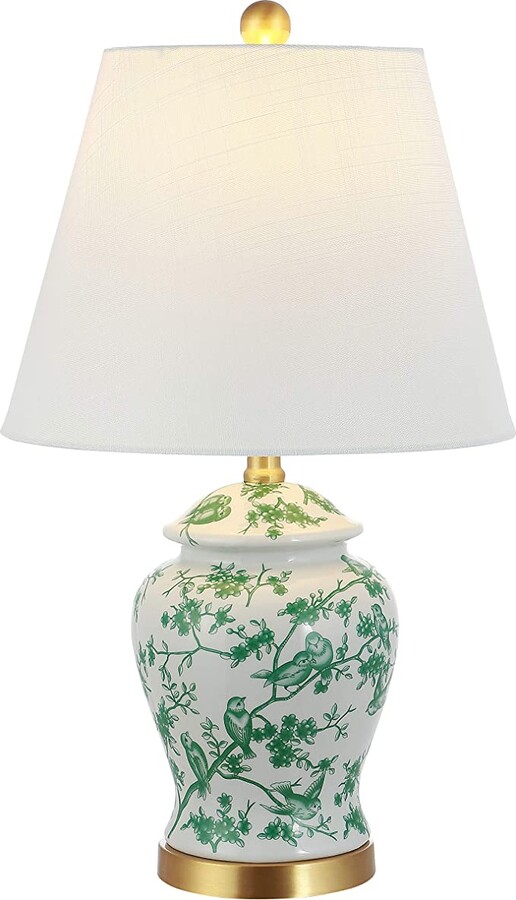 10. Green and White Chinoiserie Lamp
You all know I love chinoiserie, and this green and white lamp is no exception! You can also get this lamp in blue and white.
Shop Now
11. Set of 2 White Triple Gourd Lamps
These triple gourd lamps are great quality, and they are the perfect size for a side table or nightstand.
Shop Now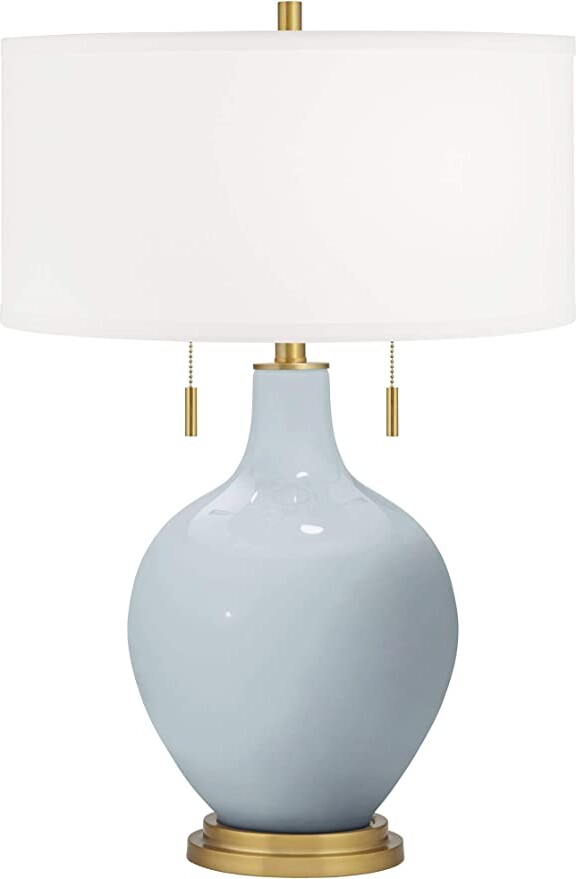 12. Elegant Blue and Gold Lamp
This blue and gold lamp is the perfect mix of classic and modern. The pull chain makes it so easy to turn off and on, making it ideal for a bedside table or to sit beside a chair you like to read in.
Shop Now
Shop More Table and Bedside Lamps from Amazon:
Thank you for taking the time out of your day to stop by my blog. I'm also on Facebook, Pinterest, and Instagram.
Beauty for the Heart
– I'm doing the Bible study, The Gospel on the Ground by Kristi McClelland. She points out some of the people God chose in the Old Testament.
Abraham was a 75-year-old man with no children, and God would exalt him as a father of a multitude.
He chose the second-born sons, not the firstborn sons, in a world where firstborn sons held all the strength and preeminence. It's not Cain. It's Abel. It's not Ishmael. It's Isaac. It's not Esau. It's Jacob.
He chose barren women to be the wives of patriarchs: Abrahams's wife Sarah was barren. Isaac's wife Rebekah was barren. Jacob's wife Rachel was barren.
When God was choosing who He wanted to partner with to change the world, He chose those no one else would have ever chosen.
That is such an encouragement, and it tells me God can use anyone to change the world! Let's go out today knowing we CAN make a difference.
Let your beauty shine from the inside out today!
This post contains affiliate links. All opinions are my own. For more information on what that means, see my about page.
The post Courtney's Corner: Best Table and Bedside Lamps on Amazon appeared first on Cyndi Spivey.
Disclaimer: This story is auto-aggregated by a computer program and has not been created or edited by Jenner Trends.
Publisher: Cyndi