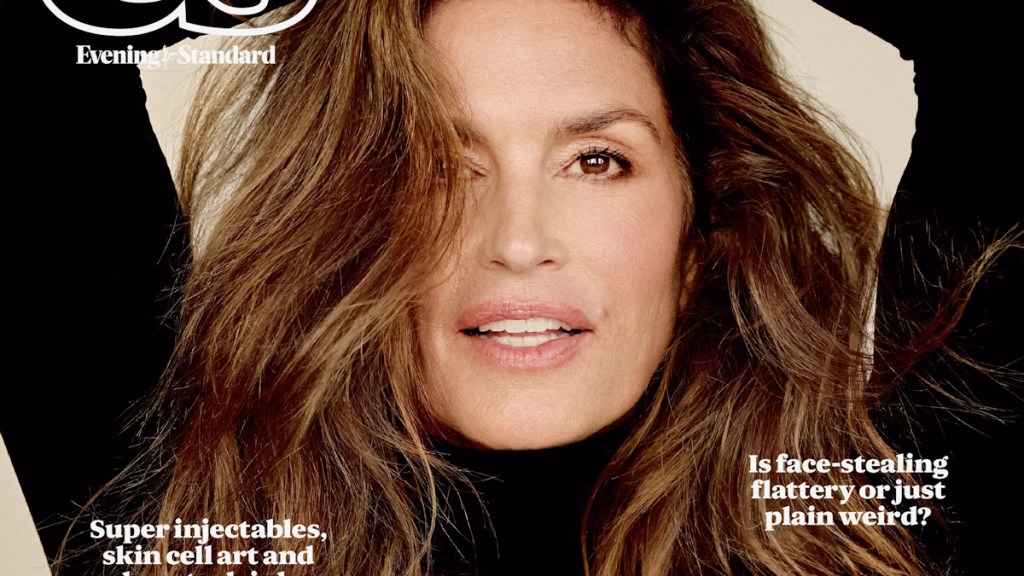 We're able to admit The Evening Standard's ES Magazine doesn't command our attention with the unveiling of every single issue it produces but with Cindy Crawford as their latest cover star, the weekly London-based fashion supplement has our undivided attention. The all-American supermodel is enduring somewhat of a renaissance of late. Most recently, Cindy returned as the face of MCM following a 30-year hiatus, took part in the highly-anticipated The Super Models documentary on AppleTV+ and posed alongside her peers on the covers of both American and British Vogue for September. Cindy's latest addition to her remarkable body of work involves posing for photographer Yu Tsai and getting dressed by stylist Petra Flannery. In the flawless cover image, Cindy throws her hands over her head wearing a black turtleneck sweater as she works Tsai's lens for ES's latest dated November 3, 2023.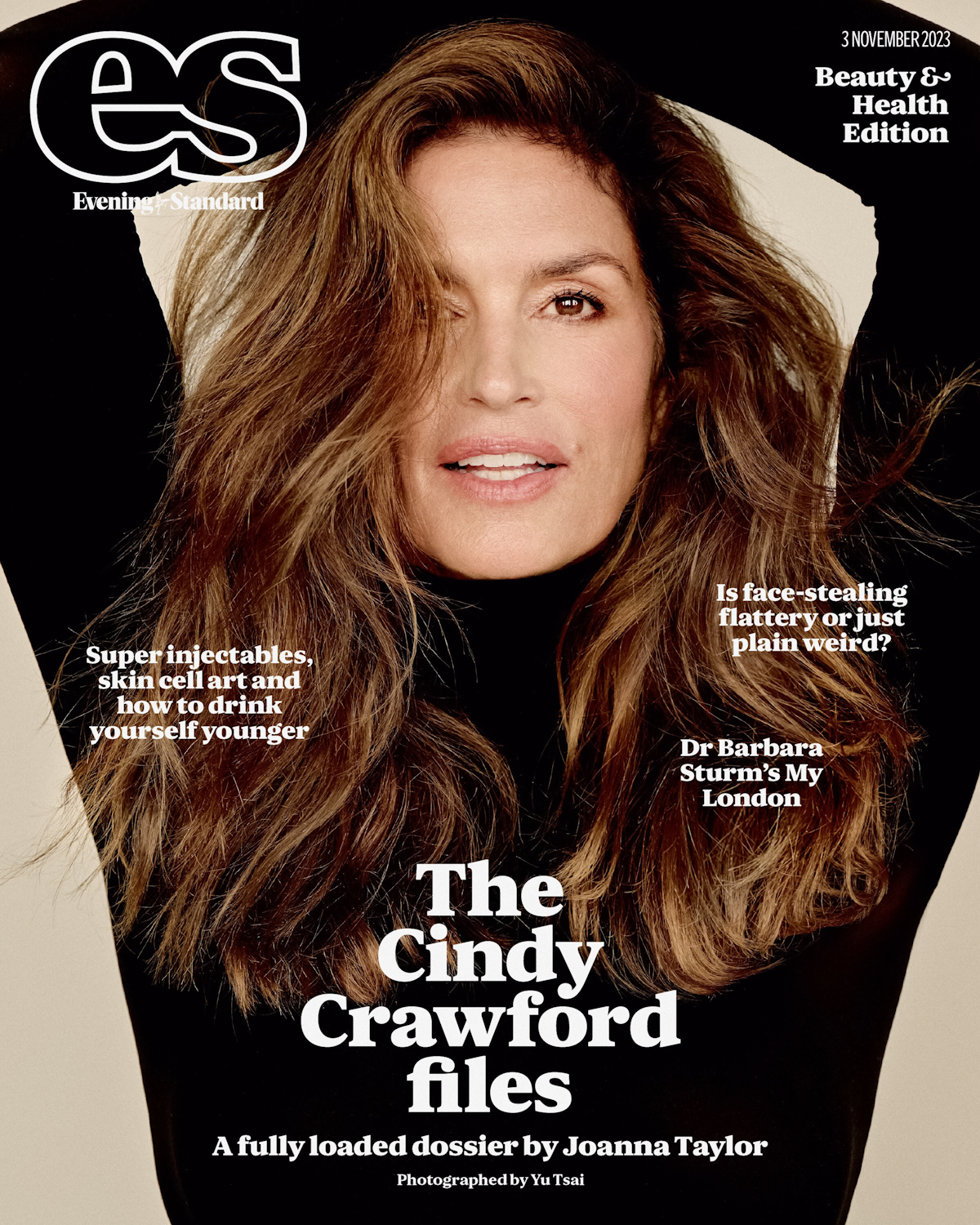 Per usual, the all-important question remained: were our forum members impressed? "Wow… 90's Cindy in 2023! She looks fantastic!" heralded justaguy.
"Cindy looks absolutely beautiful in these photographs," complimented MModa.
Also very much an admirer was vogue28: "Infinitely better than what most editions of Vogue have been able to deliver us over recent months. I am 110% here for it, think the entire shoot is exceptionally well executed, Cindy looks gorgeous, love the minimal styling and I love the lack of evident post-production. Zero complaints over this!"
Bertrando3, however, wasn't so sold. "Hum… OK ? I don't get this at all. It's so boring and bland, what was the point? Was a mood-board involved or did they just tell Cindy to smile and do nothing?"
"This right here is not a fashion story, it's a piece on Cindy," responded aracic. "So yeah, I guess they did get Cindy in front of the camera and told her to simply do what she does best. I think she looks fantastic here. This looks absolutely fabulous – effortless, but still glamorous. Love it!"
Check out more from Cindy's ES Magazine cover shoot and join the conversation for yourself, here.
The post Cindy Crawford Does Exactly What She Does Best, Posing on ES Magazine's Front Cover appeared first on theFashionSpot.
Disclaimer: This story is auto-aggregated by a computer program and has not been created or edited by Jenner Trends.
Publisher: Mark Eglon